10 Beginner Crypto Trading Strategies To Explore
Let's take a look at ten beginner-friendly strategies you can explore.
Diversify Your Portfolio
One of the simplest ways to reduce your risk when trading crypto is to diversify your portfolio. It means investing in various coins and tokens rather than putting all your eggs in one basket.
Don't Invest More Than You Can Afford To Lose
Crypto trading is risky, and it's essential not to invest more money than you're willing to lose. Remember, even the most successful traders can experience losses from time to time. So don't bet the farm on crypto!
Do Your Research
Before investing in any crypto, it's essential to do your research and make sure you're aware of the risks involved. Read reviews, consult experts, and check out the coin or token's white paper to learn as much as you can about it.
Use Stop Losses
A stop loss is an order that tells your exchange to sell a particular coin or token if its price falls below a certain point. It can help protect you from significant losses if the market takes a downturn.
Use Limit Orders
A limit order is an order that tells your exchange to buy or sell a particular coin or token at a specific price or higher. It can help you get better deals on coins and tokens you're interested in.
Set Clear Goals and Limits for Every Trade
It's essential to set clear goals when investing in crypto, mainly if you're using more advanced trading strategies. Decide how much money you'd be happy to put into a coin or token before you make an investment, and don't invest more than that without re-evaluating your decision. And identify the point at which you'll look to cut your losses by selling up.
Study Candlestick Charts
Trading based purely on price movement can prove challenging for beginners due to the complex nature of the market. Still, one way around this is to study candlestick charts (which show price movement over a set period).
Keep Your Private Keys Secure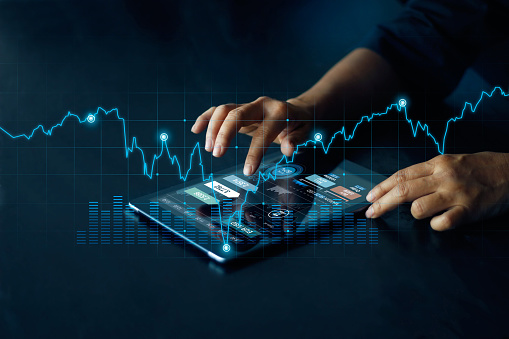 Crypto exchanges will manage your private keys for you, but it's important not to share your private key with anyone – this means no exchanges, friends, family members, etc. If someone else has access to your private key, they can gain control of your funds. It's true even if the person only has access temporarily (for example, if you store your private key in an online password manager or exchange). For this reason, it's best practice never to store your private key on any device connected to the internet unless necessary. And keep copies of two separate wallets – one that holds your main stack and one that contains a backup of your funds if you lose the first wallet.
Avoid FOMO (Fear Of Missing Out) When Investing
FOMO is a common pitfall among crypto traders, particularly beginners, but it can lead to panic-selling or buying at the wrong time. To avoid this, it helps to understand that investments will go up and down over time—nobody knows for sure when the best times to buy and sell are. So focus on your research and trust your judgement before making an investment decision. And don't feel pressured into making a quick decision if something doesn't feel right – remember that crypto trading is high risk!
Use Multiple Exchanges To Increase Your Buying Power
One of the best ways to invest in crypto is simply by using various businesses. By doing so, you can improve your buying power and get better deals on the coins or tokens you're interested in. Although it's important not to store your private keys with any exchange unless necessary!
Another helpful technique is dollar-cost averaging (DCA), which involves investing an equal amount of money into a coin or token across several weeks or months. You do this by dividing the total sum invested by the number of days in the chosen timeframe (e.g. $1,000/5 = $200 per week). It will help even out peaks and troughs in price movement, making steady gains over time without significant fluctuations.
Interested in crypto Spain? Follow the link to find out more.