How To Effectively Reward Your Employees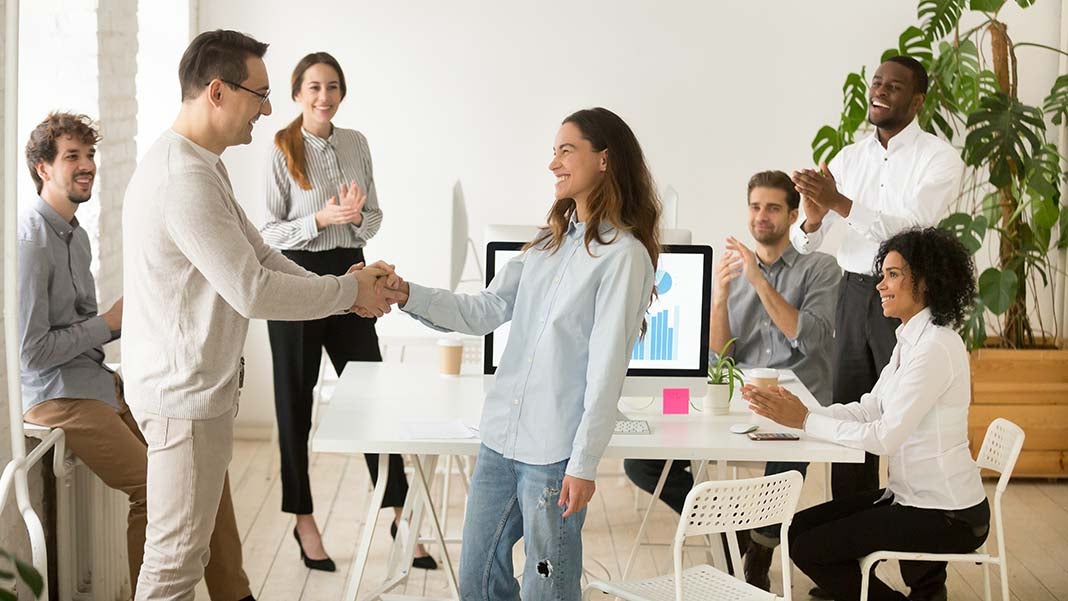 Employee retention is an important metric for many employers and incorporating a reward system is one of the best ways to reduce employee churn rate.
Many organizations are finding creative ways to reward their employees without having to break the bank. Incorporating employee reward programs that acknowledge their contributions towards achieving the organization's goals and shows appreciation for employee efforts are important for reducing turnover, increasing employee productivity, and encouraging a much-improved workplace culture.
According to a survey, about 80 percent of employees acknowledge that proper recognition and a reward system motivates them to work harder, while 78 percent admit to being more productive after receiving a reward.
The Benefits of Employee Recognition Awards
Therefore, introducing simple but thoughtful gestures like designing custom crystal awards will go a long way in making your employees feel appreciated for their work and keep them motivated—which sounds like a win-win situation. So how can you effectively reward your staff?
Most organizations often choose financial rewards such as a bonus package or a salary raise. While this reward strategy is equally effective, money isn't always a great motivator—at least not in the long run. Nonetheless, showing appreciation for hard work through bonuses can feel a lot more validating than just being gifted money for no apparent reason.
However, if the goal is to reward your workers for their continued dedication and diligence, then you should offer a range of rewards.
Employee Appreciation Ideas
There are many other ways to reward your employee asides money. You can offer additional holidays, a more flexible work schedule, tickets to social events, field trips or even creating crystal awards custom engraved with employee's names. Having a reward scheme that uses a points system to continuously award prizes to employees for their consistency is another way. Ultimately, having different rewards that cater to everyone within the organization will drastically improve work ethics and encourage a better work culture.
Employees always desire growth, and it is important to not be oblivious of that. The key to effectively rewarding employees is to take into consideration everyone's needs and motivators and treat them accordingly.
Support Employees' Professional & Personal Development
While offering rewards to employees after performing exceptionally well on a specific task or throughout a certain period, one important part of employee engagement that is often overlooked is showing employees that you are committed to their professional and even personal development.
Employees always want to know if there are provisions made for them to grow and learn within the organization, thereby place long-term development above short-term financial rewards.
Provide More Responsibilities
One of the proven ways to retain great talent within an organization is to reward them by giving them more responsibilities in a more advanced role. Not only does this come with a financial reward, but it also grants them more involvement in the business and fosters a stronger relationship between the company and the employee. Some organizations do this by offering a tangible part of the company to employees in form of equity.
Incorporate an Equity Share Ownership Reward Program
Incorporating an equity share ownership reward program is a great way to reward employees at all levels of the business who have consistently exceeded the organization's expectations of them. Offering a part of the company to employees makes them feel appreciated and more connected to the business which would prompt them to put in more work into the company attaining success.
Welcome Employee Feedback
Every organization is made up of diverse cultures, beliefs, and different personalities which affects how you create an employee engagement plan. Nonetheless, being open to discussions and trying out different reward systems is the keep to achieving success. Most times if you listen carefully, your employees will tell you just what they would want as a form of appreciation for a job well done. It could be as little as a handwritten note or something more substantial like company shares.