7 Ways That Online Courses Will Give Your Career A Boost
Regardless of your profession or current level of experience, there's always something new to learn. And gaining as much knowledge and skill as possible will help you advance in your profession. Online courses are a great way to acquire new skills and knowledge.
Improvement in Requisite Skills
Depending on your field of interest, there are many skills and abilities you can easily learn online, and most of the time, you can do it at very low cost. Studying online is also the most convenient option to polish or increase your skills. We outline seven benefits to give you a good idea of how you can benefit from online training courses:
1. Skills to Manage Time
Make the most of your time. It's not a phrase; it's a skill. With scheduling and speed, students of online courses have a lot of flexibility. Graduates of online learning programs can use their ability to manage assignments and classes in the professional world of deadlines and board meetings.
2. Self-Assurance in Technical Skills
Technology permeates every area of the corporate world, so you can't hide from it in business. Graduates of online learning programs benefit from familiarity and hands-on experience with different technologies, and this teaches the right protocol to follow when using each medium.
3. Excellent Communication Skills
Students are exposed to many ways to communicate in the online classroom due to the various persons and technologies they encounter, each requiring its own etiquette.
4. Leadership Skills
Online business training extends well beyond personal development and IT skills. One major area is that of leadership skills. Although there is no substitute for experience, core skills can be acquired to provide a framework from which you can develop your own strategies for success in managing and leading people. A leader in this field is ZandaX Training who have been around since 2015 and are regularly adding to the courses they offer.
5. Working in a Group Setting is a Natural fit for You
Interacting with and learning from different people is an important part of the distance learning experience. Online learners are frequently confronted with viewpoints, skill levels, and work efficiency levels that differ from their own. As a result, one of the most valuable skills students can gain through online training courses is the capacity to adapt and showcase unique abilities.
6. Key Digital Skills Which Can Be Enriched Online
Image Editing. Images have long been one of the most important aspects of marketing. The internet is flooded with photos of all kinds, and this field is becoming an increasingly significant part of most websites and apps. When applying for jobs, the ability to use picture editing software such as Adobe Photoshop is a valuable skill to have.
Video Development and Editing. Video content presently accounts for a large amount of what people look at on the internet. Knowing how to make video content is a valuable talent that can help you gain amazing positions with online businesses. It's also good to mention on your resume or cover letter that you have video editing equipment.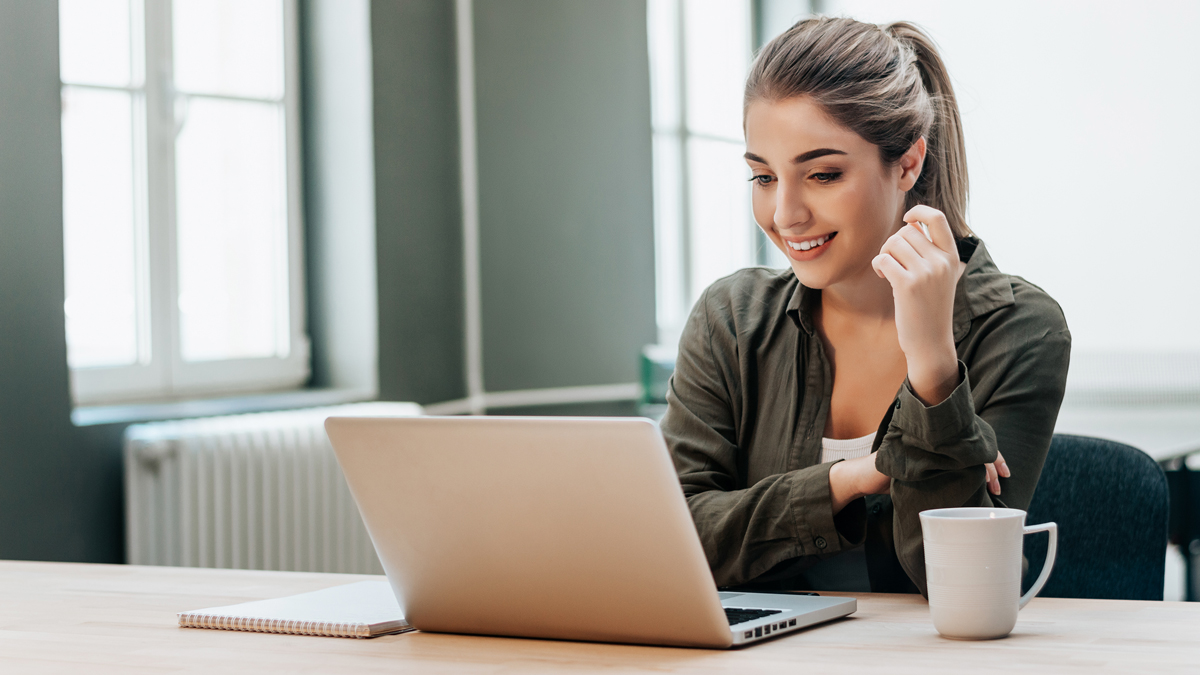 Digital Marketing. You won't be able to reach new audiences if you don't improve your company's digital marketing. So come up with ideas to exhibit your company's content on the internet. Consider ways to reach a larger number, and different types, of people. Use online traffic statistics to keep track of progress.
7. Vital Benefits of Online Courses
People who cannot attend classes at a regular college/ university prefer online education. Some of the crucial advantages this option brings are described here.
Flexible Timing. Because a set schedule does not bind them, students have the option to manage their employment and studies. Many people who choose online courses have other responsibilities. They prefer this learning style because it gives them control over allocating their time to various activities.
Cost-Effectiveness. Online education is usually inexpensive. Additional mobility costs, such as fuel, parking, automotive maintenance, and public transport, have no impact on the online student.
Interacting Prospects. Online learning lets students connect with people from around the world. This often leads to more options for collaboration, and exposure to different cultures makes everyone more culturally aware and able to fit into different situations.
Access to Expertise. Students using online learning can often take specialized courses that aren't available locally.
Round Up
In conclusion, let's take the opposing view – and consider what success you will have without online courses. If you further your learning, you will be battling against the cost and inconvenience of conventional classes. And if you decide not to improve your skills, you will see other people overtake you.
The simple message here is that online courses must be a core component of your career strategy, and you ignore this hard fact at your peril!