How to Start a Successful Career With the Help of LinkedIn
Do you aspire to learn how to utilize LinkedIn to advance your career? Do you want to have unrestricted access to life-changing work opportunities? Do you wish to expand your professional contacts? Then consider LinkedIn!
When it comes to using the platform as a job search tool, it may be a goldmine if correctly employed. However, the primary difficulty is that many job seekers have yet to figure out how to take advantage of this network.
LinkedIn is positioning itself as the go-to destination for efficiently developing a professional network that may assist you in starting, growing, or scaling your career. The primary question is: how can you make this application work for you?
Below, you will see how to exploit LinkedIn so as to get the most out of it. Even if you're a passive applicant who's just starting to craft a job application, you should know
how to build your profile to win the attention of recruiting firms;
how to develop your brand to get more interviews with potential employers.
Are you ready to find out how to rank higher on LinkedIn? Then keep reading.
Create a Visually Attractive Account
First impressions are essential in any situation. Most recruiters confess to assessing candidates based on photographs on their applications before meeting them. People will go directly to Google to discover more about you, and your profile will most certainly be one of the top results. So, it is advisable that you find a reliable LinkedIn resume service such as https://skillhub.com/linkedin-resume to get professional help.
Your profile photo is one of the most critical parts to maintain up to date. Profiles with images receive 21 times the number of views than profiles without photos.
According to studies, your brain's visual cortex is responsible for more than just understanding visuals. It also makes decisions. You want to post photographs that encourage others to connect with you.
This doesn't only apply to your profile. When you publish material, don't forget to include images. Updates with photos are five times more likely than those without to receive comments and spark conversations.
This doesn't imply you should publish a picture of yourself and your colleagues at a happy hour. Instead, choose your images carefully. If you're having trouble finding photographs, go to stock photography services for free access to a database of professional photos.
Take Advantage of the App
Examine the app: follow and converse with accounts that interest you, like firms you want to work for. Make it a point to follow their social media accounts to remain up to date on what's going on with them.
Employees, updates, and job posts will all be shown in one spot and sent to your newsfeed. You will already know their newest product launches or corporate announcements when you land an interview. Understanding the ins and outs of the organization will make you appear more interested in the pursued position.
Highlight Additional Skills or Experiences
Because LinkedIn's search algorithm has changed, take the time to fill all the required fields in the profile description. Don't only put your work title on your resume, as this is how individuals used to locate you in the past.
List your contract work and the relevant accomplishments. Also, fill out the Projects and Publications parts of your account to get noticed.
Make Appropriate Connections
Remember how you used to be eager and delighted to be pals with just about everyone in school? That approach is not appropriate on the platform. Just because you had a few beverages with them in college doesn't imply you want to interact with them on a professional level. Your reach is mainly determined by how social and involved you are on the site rather than the number of individuals connected to you.
Begin by reaching out to existing contacts in the industry you wish to work in. Suppose you encounter a new colleague or make a professional connection at a networking event. In this case, look up their profile on LinkedIn and send them a request with a tailored message.
Consistently Add Value
You must consistently show up on the platform and constantly offer value if you want to stand out and be remembered. By adding value to your network, you imply sharing only the best and most relevant material. Share stuff that can assist your network members in becoming wiser, resolving a problem, feeling better, or doing more in their life.
While some categories do have some universal elements, it's also vital to publish industry-specific material from time to time. As a result, you may establish yourself as an expert in your field.
You might be amazed at the trust and impact you can establish with your network if you produce your own meaningful and informative content from your blog and share it on LinkedIn. You must publish your ideas if you want to be regarded as an authority.
When it boils down to it, you want to be an influencer, not a marketer. By being continually visible and helpful, you want to focus on assisting your network members in moving to the next level in their personal or professional life.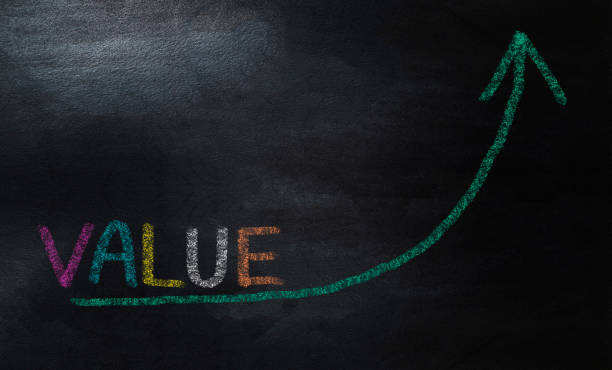 Stay Active
It's not only about utilizing LinkedIn when you're looking for something specific to get the most out of it. Even if you don't have a plan, it's a good idea to stay active. Remind your connections that you're doing excellent work by posting relevant industry links frequently, keeping your profile up to date, and changing it when you get a new job or have another success to brag about.
Final Words
Building your profile on LinkedIn will make you a more appealing candidate and more info about it you can find here https://top-resume-reviews.com/blog/what-is-linkedin. It will also open up additional options for you in the future. If you're strategic about using the app, it'll become a career changer rather than a time-waster.